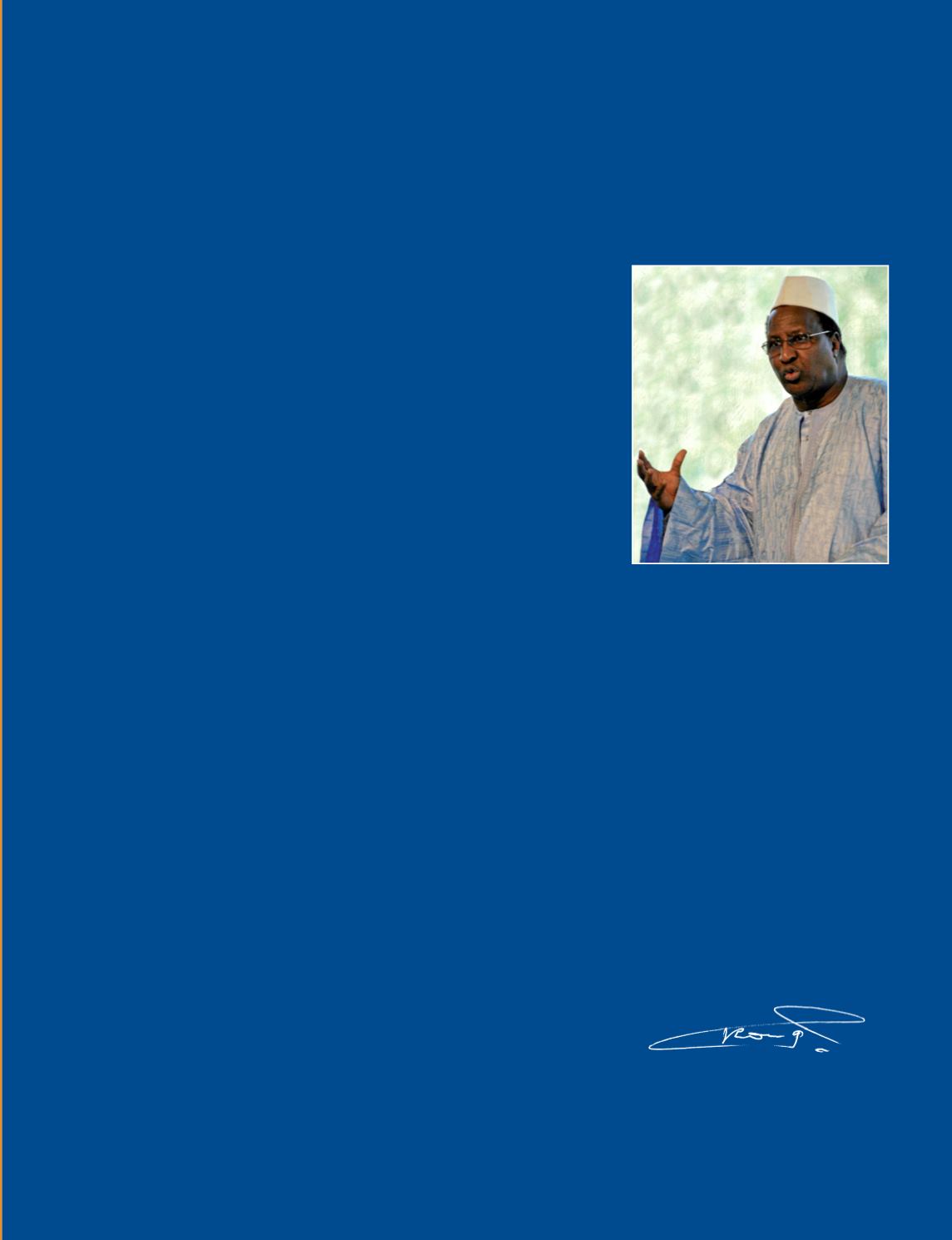 Africa, continent of the future
oday, Africa is faced with many challenges—economic,
environmental, human and political—that are not a fatality. For
Africa, the first continent, is also the continent of the future.
In 2050, more than a billion Africans will be younger than 15 years
old and one person in five will be African.
In addition to its very rich human and cultural heritage, a source of
determination and creativeness, Africa has immense mining and
natural resources and a prodigious ecological potential, especially
with the Congo basin, the second largest green lung in the world,
In four decades, Africa will be both the largest market in the
world and also the largest construction site in the world because
everything remains to be done.
However, its development should be focused on an endogenous procedure and be part of an approach
that is both sustainable and global and integrate local and traditional cultures. It goes without saying
that science and the new technologies are fundamental ingredients of sustainable development.
Satellites are and will be increasingly essential tools for resources management and the protection of
The book 'Sustainable Development in Africa & Satellites – Technologies and Wisdoms' shows this
necessary union between tradition and modernity, between science and knowledge. Illustrating the
current growth of awareness of African populations with regard to the challenges of our century, it is
a platform for African women and men, for scientists, farmers, artists, for young and old, for all those
who are building the future of Africa. Because Africa will be the work of the Africans themselves, first of
all through work, good governance, justice and solidarity but not through charity.
I am certain that this book will shed new light on the competences, energy and deep-seated solidarity
mobilised by Africans at all levels. Their actions form the leaven that will enable united Africa to
Today, the duty of humanity involves first of all a duty of Africa. There is no viable future without Africa.
Former President of the Republic of Mali
and former Chairperson of the African Union Commission