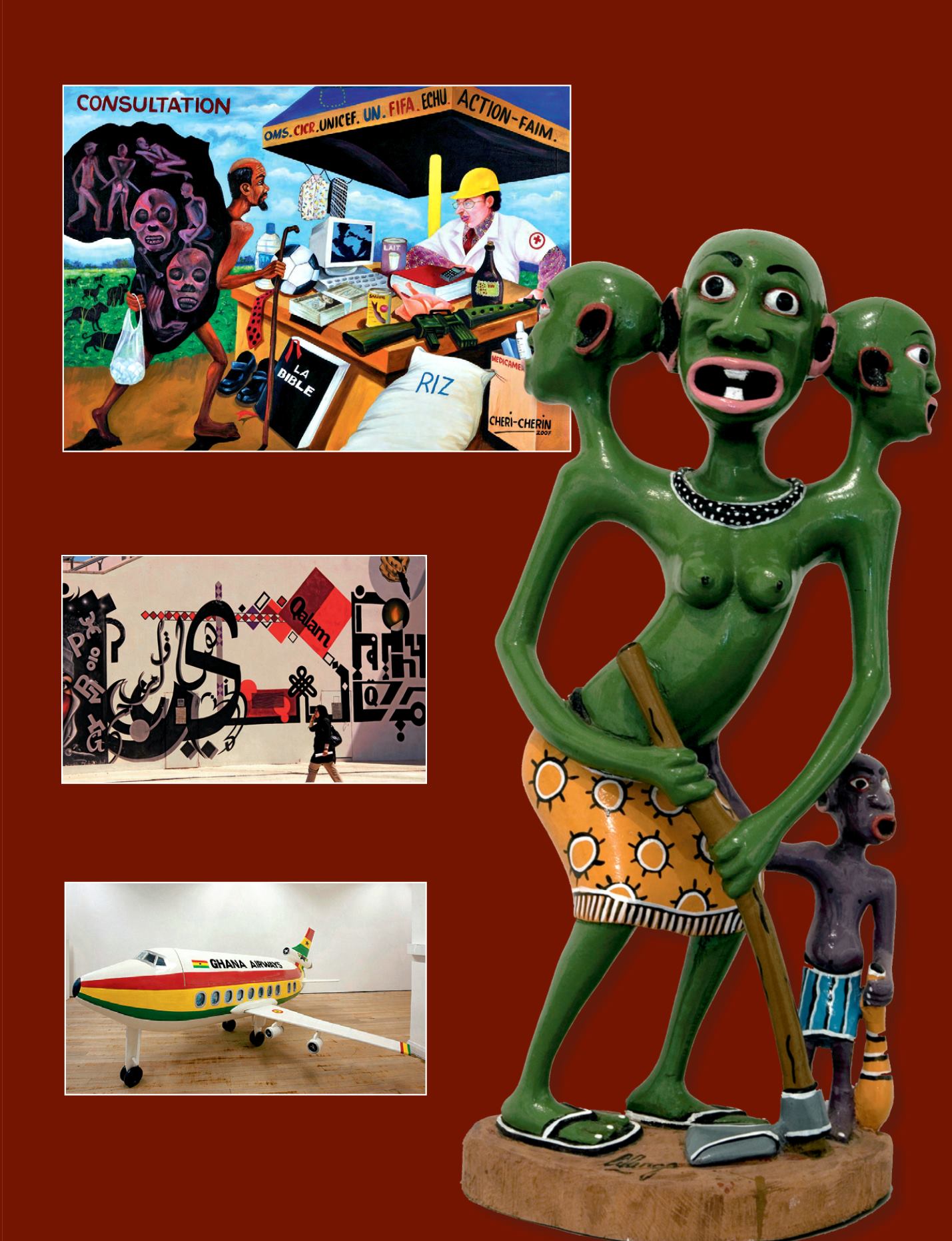 Quaye Kane (1927-1992) was born in Ghana where he worked
with his uncle, a carpenter. His coffins are made in the replica of the
deceased profession or reflect the social status of the deceased.
This plane was exhibited in a London art gallery.
This large mural painting on a wall of the National Library in Rabat
(Morocco) associates the Arabic and the Tifinagh alphabets
(Amazigh languages) symbolizing unity between the two cultures.
© J.D Dallet/Suds-Concepts
 Joseph Kinkonda, called Cheri Cherin, was born in 1955 in Kinshasa
(DRC) where he studied at the Académie des Beaux Arts. He is one of
the best-known painters in the capital and a teacher of many young
Consultation
George Lilanga (1934-2005) was born in Tanzania. He
gained world renown with his sculptures and paintings
representing the shetani spirits of the Makonde people
of Kenya, Tanzania and Mozambique. His cartoon-like
personages have influenced contemporary creators,
particularly the pop artist Keith Haring.