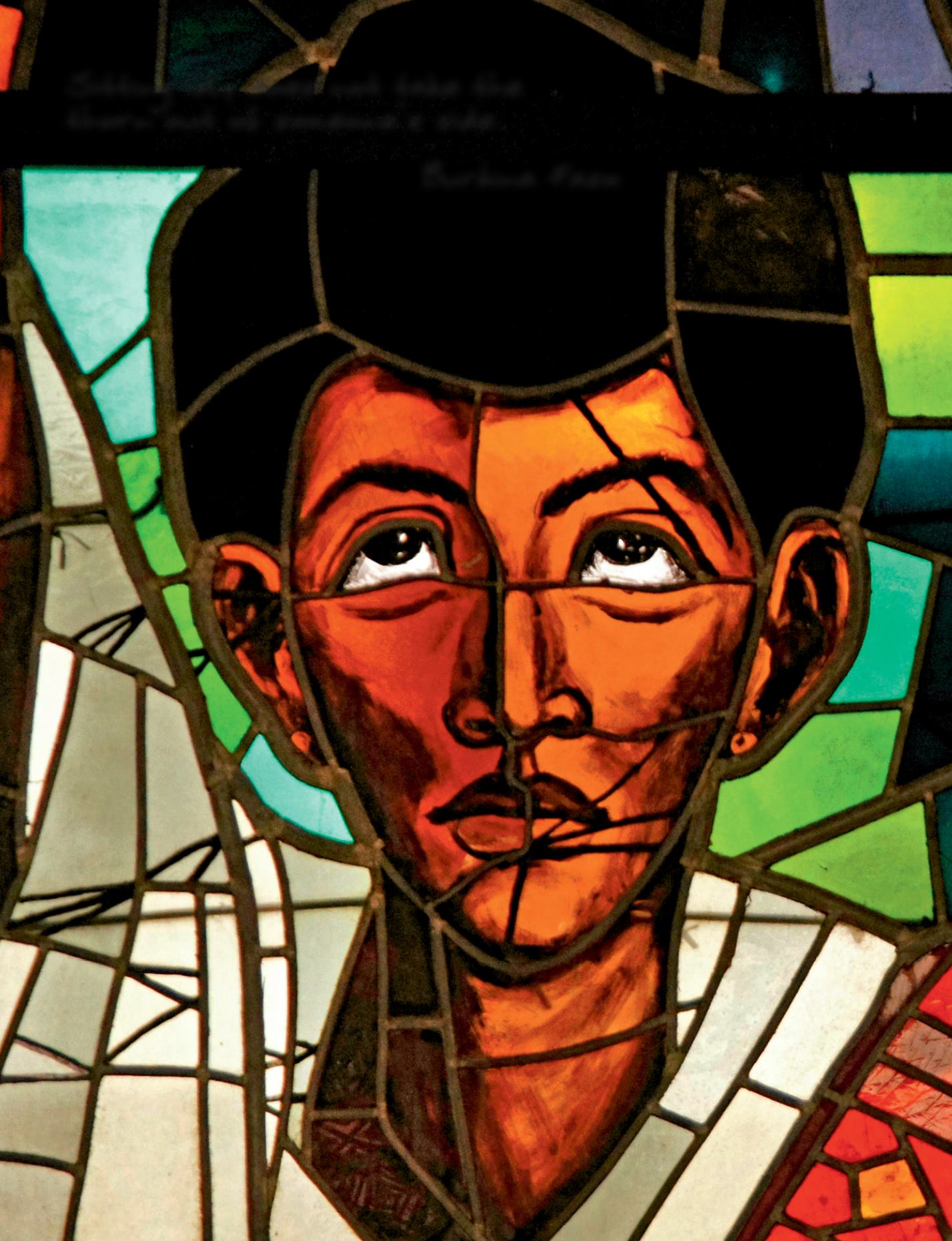 Sitting idly does not take the
thorn out of someone's side.
Africa: Past, Present and Future (1960-1961)
The entrance of Africa Hall, the headquarters of the United
Nations Economic Commission for Africa, is one of the
greatest achievements of Afewerk Tekle one of Ethiopia's
most celebrated artists (1932-2012). It shows his mastery on a
) of a medium which has inspired artists
ever since the Middle Ages, and it embodies in its three
panels Africa's sorrowful past, present struggle, and its high
aspirations for the future. Here part of 'Present'.
© J.D Dallet/Suds-Concepts