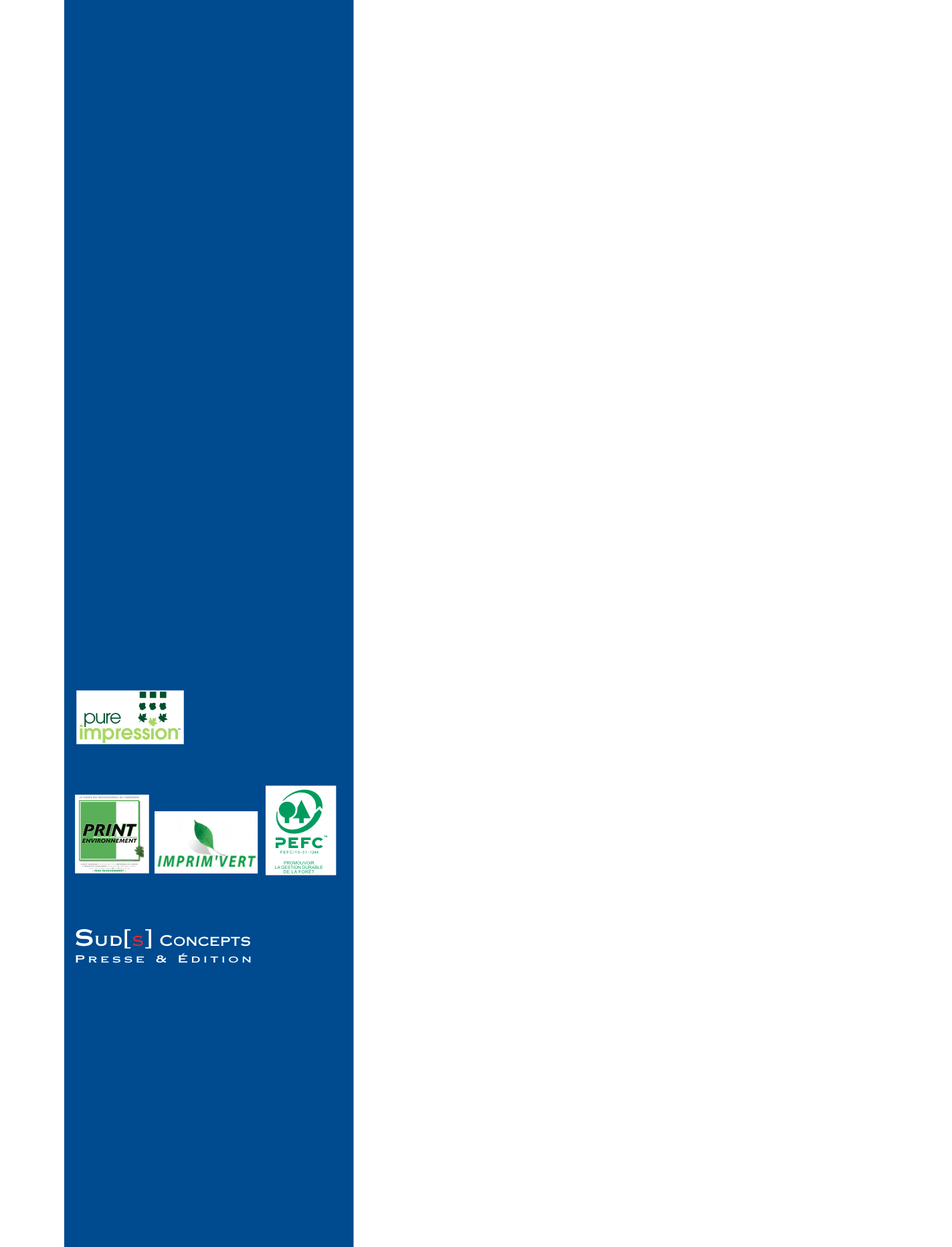 ACKNOWLEDGMENTS
contributors from different
adventure. Many thanks to
all of them, who have been
generous in accepting some
relooking of their original
articles. Thus, the editorial
board is squarely responsible
for any errors which would
have gone through the sifter of
Baroudi, without whom this
human adventure would not
have existed. And to those who
helped us make it come true:
ACCLIMATE,
African Union
AMESD Project team
Tseday Asfaw, Danilo Barbero,
Association Insectes du
Monde
BRGM
Géologiques et Minières),
BRLi
CESBIO
(Centre d'Etudes Spatiales
CLS
Satellites), France, Aline
CNES
(Centre National d'Etudes
Aurélie Sand, Danielle de
Consul honoraire du Mali
DMC International Imaging
Ltd
Lisa Field, Paul Stephens,
Energence
ESA
Research Institute), Italy
Project manager: Dominique Murat
Editorial manager: Richard Clavaud (Suds-Concepts)
Fidel Yogo Adiguipiou, Funmi Adewole, Afrogeez,
,
Amine Ahlafi, Simon Barnard
(translation), Sheilla Bauren, Hassan Bencherif,
Debalkew Berhe, Constant-Serge Bounda,
Femke Broekhuis, James Carlès,
Mohamed Ibn Chambas, Akram Mohamed Elganzori,
Philip Frost, Alain Godonou, Navashni Govender,
Georges Gulemvuga, Fisseha Itanna, Gitundu Kairo,
Jones Killimbe, Purity Kiura, Cédric Lombardo,
Pascal Luzala, Peter Martinez, Peter Mbile,
Jim Morris, Saïd Mouline, Ibrahim Muhammed,
Noureddine Nasr, Benjamin Ndala,
Aminata Ndiaye, Jacques-André Ndione, Hervé
Villard Njiélé, Rutendo Nhongonhema,
Imasiku Nyambe, Dieubéni Omonoma,
Florence Palla, Rolph A. Payet,
Solofo Rakotondraompiana, Peter Ryan,
Jessica Shaw, Olefile Sebogiso, Mamy Soumaré,
Aly Tandian, Chafia Tbini, Sarra Touzi,
Tumusiime Rhoda Peace, Bastien Loloum Zuntabawé.
All interviews conducted by Suds-Concepts.
Project photographer: J.D Dallet with J. Alba
Quat'coul Design (Denis Richerol)
and Suds-Concepts (Anne Heym)
Printed with vegetal inks
First edition (2012) financed by Thales Alenia Space,
IRD, BRL Ingénierie, ITA, Suds-Concepts.
Second edition (2014) financed by Thales Alenia
Space, GEO (Group on Earth Observations), ESA,
Telespazio France, Suds-Concepts
Legal deposit January 2014
Reproduction in part or in whole and by any means
Jérôme Benveniste, Stephen
Coulson, Diego Fernandez,
ESPI
EUMETSAT
GEO
(Group on Earth Observations,
Barbara Ryan, Giovanni Rum
Geosat Technology
GET
(Géosciences Environnement
Toulouse), France, Pierre
Green Belt Movement
IFAD
Agricultural Development)
IFREMER
Recherche pour l'Exploitation
Herlé Mercier, Michel Olagnon
IPOGEA
IRD
(Institut de Recherche pour
le Développement), France
Noëlle Favier, Frédéric Huynh,
IRIDIUM Communications Inc
Marie Knowles, Don Thoma,
IRIN
Information Networks), Kenya
analysis, OCHA/United Nations
ISE
(Institut des Sciences de
l'Environnement), Sénégal
ITA
(Consorzio Italiano per il
Telerilevamento dell'Ambiente
e dell'Agricoltura), Italy
LEGOS-OMP
Géophysique et Océanographie
Spatiales- Observatoire Midi-
MERCATOR Océan
METEO-France,
MUSEUM Toulouse
Sylviane Bonvin-Pochstein,
NARSS
SANSA
(South Africa National Space
Bruno Meyer, Biffy Van Rooyen,
Secretariat of the ACP Group
(African, Carribean & Pacific
Group of States), Belgium
Obadiah Mailafia, Olusola Ojo
SPOT Image
SunSpace
Thales Alenia Space
Jean-Loïc Galle, Elisio Prette,
Nathalie Smirnov, Alessandra
Massimo di Lazzaro, Hervé
Hamy, Philippe Forestier.
Cédric Balty, Frédéric Cazaban,
Geneviève Cracknell, Sophie
Di Santo, Christophe Ensenat,
Guilbert, Georges Hacher,
William Halimi, Patrice Kuras,
Patrick Lautier, Emmanuel
Liégeon, Christophe Nussli,
Blandine Odoux, Christophe
Oustric, Jean-Guy Planes,
Sylvain Primot, Claire-Anne
Reix, Bertrand Texier, Olivier
Vareilles, Céline Villalard,
TELESPAZIO
Aline Bertran, Laurent Husson,
Valérie Tur, Nicolas Vincent
UNESCO
Educational, Scientific and
Lye M Yoka (The Democratic
Université Paul Sabatier
Université Toulouse-Le Mirail
UNU
VITO
Sustainable
Development in Africa
& Satellites